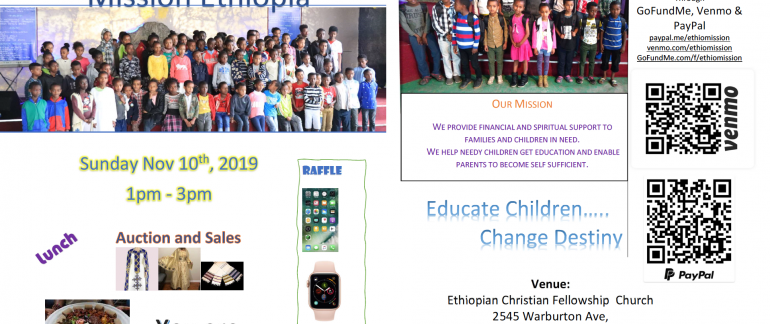 Mission Ethiopia Fundraising 2019
Mission Ethiopia 2019
Mission Ethiopia is a non-profit, non-denominational, charitable program created to support poor children and families in Ethiopia. We started this program in 2010 with 4 children and now it supports more than 100 children and 25 families in 5 different locations in Addis Ababa, Ethiopia. It is run by a dedicated team of volunteers under Ethiopian Christian Fellowship Church, in Santa Clara.
You are invited to this big
fundraising event
There will be lunch, raffle, auctions and sales.
Sunday, Nov. 10th, 2019, starting @1 p.m.