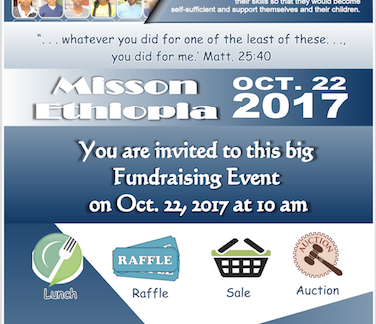 Mission Ethiopia 2017
". . . whatever you did for one of the least of these brothers and sisters of mine, you did for me." Matthew 25:40.
You are invited to this Big Fundraising Event.
Mission Ethiopia 2017 October 22, 2017, starting @10.00 am
There will be lunch, raffle, auctions and sales.